In the midst of such huge uncertainty and change in your business recently, it can be hard to look on the bright side and keep team spirits up. You may feel lower than usual and feel that everything seems like an uphill struggle. And this, in turn, will be magnifying the negative impact on your business.
While we cannot ignore the challenges of the current climate, it's dangerous to dwell on these and let them overwhelm us.
Psychologists agree that 3 things are crucial to keep us sane during difficult times:
Practising gratitude and celebrating even small successes

Focusing only on what we have control over

Maintaining a positive environment
As a small business owner, these habits will not only help keep you and your team motivated, but are also crucial to the ability of your business to thrive through difficult times.


1. Practise Gratitude and Celebrate Small Successes
It's easy to stay positive when things are going well. But our true test comes when things are hard. And that's when it matters most. There's always something to be thankful for – it's just a case of acknowledging these things and focusing on them rather than on the negative.
Some examples of things to celebrate and have gratitude for:
Your team's loyalty and commitment during this time

The health and wellbeing of you and your team

New customers and/or the loyalty of existing ones

A new lesson learnt or insights about your business during the crisis
Exercise
Find at least one thing to be grateful for and celebrate it today. Then tomorrow, you can find one more. If you do this, you will re-train your brain and it will soon become second nature. Encourage this same exercise with your team.
2. Focus On What You Have Control Over
Learning to know the difference between what we can change and what we can't is a crucial lesson to help us keep a positive outlook. We tend to focus (and waste!) a lot of our energy on things we actually have no control over. For example,
Social distancing measures

Countrywide travel restrictions/bans

Wider national and international economic climate

A staff member having to self-isolate
While we can't change these things in themselves, we can change how we respond to them and how we plan to minimise their effect on our business. For example, by seeking new ways to engage with customers and provide our service (or another service) during lockdown.
As the saying goes, "If you don't like something, change it. If you can't change it, change your attitude". Your attitude is definitely one of the most important things in your control!
"If you don't like something, change it. If you can't change it, change your attitude"
 
3. Maintain a Positive Environment
Along with practising gratitude and celebrating successes, here are a few more things you can do to create a positive environment in your workplace:
Praise and encourage your team regularly

Regularly try to share good news instead of bad

Genuinely listen to your team members and show empathy

Avoid complaining and grumbling (especially about things you have no control over!)
By developing the habits of practising gratitude, celebrating small successes, focusing on things within your control, and creating a positive environment, you will be able to keep team spirits up. Over time your people and your business will become more resilient and be better equipped to 'ride the wave' through challenging times.
Get in touch if you'd like some more ideas or support with this.
Have a good week!
Cheers, Ross.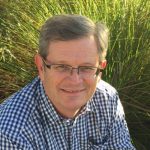 ABOUT THE AUTHOR
Ross Wilson is an Organisational Performance Consultant and Managing Director of Growing Organisations. For more information and to discuss your business goals, contact us today.
E: [email protected] | T: 021 152 8400
Did you enjoy this content?
Get our latest blogs straight to your inbox