8 Ways to Keep Remote Teams Productive
Working remotely is often said to boost productivity. Four main reasons for this are:
There are fewer distractions

You are more comfortable in your environment

You don't have the stress of the daily commute

You can avoid negative office gossip and politics
However, there are of course many variables and not everyone is suited to remote work. Here are some tips to ensure you keep your remote team productive.


1. Get people into the right roles
A person in a suitable role where they can work 'in-flow' according to their strengths and passion is going to be more self-motivated, committed to the company, and results-focused than an employee who is not. This is true whether they are working in the office or at home, but at home without workmates and managers physically present, self-motivation is even more important. So take a look at how the roles and tasks are distributed in your team and ensure each person is assigned work that fits their natural talents, strengths, and (if possible) passions. This will ensure higher initiative and productivity.


Download our Talent and Team Dynamics FREE E-Guide – Unlock The Potential In Your Team


2. Be flexible
While it goes without saying that consistency and routine are important to ensure shared collaboration and motivation while working from home, it's important to keep a degree of flexibility. Employees will be more productive if they can work at the times they have most energy and are able to attend to family duties and commitments when necessary.


3. Track hours and 'attendance'
While it's often enough for most companies to have an informal regular check-in of your remote workers, if you want to take this to the extreme and especially if you have a large team perhaps based overseas, you might want to look at software such as Time Doctor, which can track which projects are being worked on (in real time), and time spent working. Just be careful how you manage this as you may alienate your workers and make them feel untrusted, which can lower motivation and productivity.


4. Set clear expectations & monitor outputs
It is perhaps a good time to review individual, team, and company expectations and ensure everyone in your team is clear about them. Try to set clear MEASURABLE objectives and expectations and check-in and measure outputs regularly. Making goals public for all to see is a great way to motivate and hold each other accountable. Tools such as Saleshandy might be useful for this.
You can also implement a monthly/quarterly review to check in on everyone. While some people thrive on the independence and freedom that remote work offers, others can feel isolated so regular check-ins are important. Knowing what each team member needs will allow you as a leader to spread your time appropriately.


5. Implement standard systems & processes
While one benefit of working remotely is flexibility to manage your own hours and how you work, it's good to keep some standardisation in terms of procedures and processes to make sure all are on the same page. Otherwise, you can end up having everyone working in their own world, to their own time schedule and procedures, which may result in a lack of cohesion.
Using an online system such as Trello or similar is a great way to keep track of tasks and progress. These programs are much better than emails for this purpose! They give visibility to everyone and are simple and effective. It's easy to have email and chat overload while working remotely and systems such as Trello greatly reduce this and keep communication efficiently together within the topics of each task or project.


6. Collaborate in real time
Using online tools to collaborate on documents – such as Onedrive, Sharepoint, or Google Drive – allows multiple people to share documents easily and work on them in real time. This can help avoid the potential errors that can occur if various versions of a document are being sent via email. Dropbox Business is also good if you simply want to share files (without simultaneously editing them).


7. Communicate by video (when appropriate)
Regular video and visual communication is important but not for every interaction. Zoom has increased hugely in popularity recently and many also use Skype, Slack, or Google Hangouts. These programmes are great for when you need to share a screen or have multiple people on a call. Video calls are especially helpful for avoiding unnecessary misunderstandings and tensions when dealing with sensitive issues as a lot of meaning and intention can get lost in the words of an email!


8. Make room to connect socially
Because you don't have the same opportunities for informal conversations and shared ideas around the coffee machine, it's important to create some opportunity for team members to just 'chat'. This may seem counter-productive, but in a real office employees are not machines working for many hours straight with their heads down. They interact and chat and form important social bonds which have been proven to lead to higher productivity and innovation.
A regular catch up meeting, which may end up just being a chat, is ok and healthy. You might also want to have a chat room open constantly. These need to be managed so they don't become a distraction, but this is another opportunity for team members to ask quick questions, get feedback, or even have social interactions.
If you are a close-knit team who like to socialise, you might even want to have a separate social chat where people can post non-work related things and keep it separate. Skype, Slack, or Whatsapp are good for this.
If you're not sure where to start, or you would like to chat about your current challenges managing a remote team, get in touch and we'll be happy to offer some initial informal advice.
Growing Organisations offers coaching and mentoring services to business owners and helps you lead through change and crisis.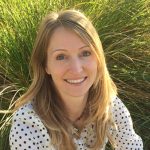 ABOUT THE AUTHOR
Louise Francis is our programme manager and a facilitator at Growing Organisations.
For more information on how you can manage your remote team more effectively, contact us today.
Did you enjoy this content?
Get our latest blogs straight to your inbox