The Elephant Phenomenon
When an elephant trainer starts working with a baby elephant, he or she will use a rope to tie one of the elephant's legs to a post. The elephant will struggle for hours, even days, trying to escape the rope, but eventually, it will quiet down and accept its limited range of motion (Wu, 2009). 
When the elephant grows up and is more than strong enough to break the rope, it doesn't even try – it's learned over time that any kind of struggle is useless. 

Learned Helplessness
Like the elephants, we learn a lot of our thought patterns and behaviours early on from our parents, guardians, teachers, peers, and through our personal experiences. Often, once we've learnt a particular way of thinking or doing something, it can be hard to change our patterns, and this can have a significant impact on our lives.  
One thought pattern and behaviour which many of us have learned is the same sense of helplessness as the trained elephants.  
When we've been in situations where we couldn't control outcomes, we may have learned that what we did didn't matter. Then, later, even when faced with circumstances over which we can exercise some control, we don't even try.  
Studies have found that a true inability to control the environment is not necessary for such learned helplessness to occur. In fact, even simply telling a person there is nothing they can do, makes them more likely to not try or to try less diligently than those who are not given this advice (Maier & Seligman, 1975).  
"… telling a person there is nothing they can do, makes them more likely to not try or to try less diligently than those who are not given this advice." 
Like with many aspects of human behaviour, our own perceptions and expectations are the key. 
Prof. Martin Seligman, known as the father of positive psychology and the learned helplessness theory, argued that, as a result of these negative expectations, other consequences may accompany our inability or unwillingness to act, including: 
Low self-esteem 

Low-motivation 

Chronic failure 

Sadness and even depression 

Physical illness 
So how can we overcome learned helplessness and make sure we are acting in a proactive accountable way to help us stay on top, even in difficult times?
Here are 4 steps to help guide you: 
1. Recognise what you can change and what you can't
How much time do you spend worrying about what other people are saying or doing, the scandals of celebrities and government officials, the political or social views of your peers, or the weather? All of these things are things you cannot control so any energy spent on them is wasted and is likely to lead to feelings of stress, passivity, and/or helplessness.   
During these times of upheaval and uncertainty, there are countless things happening that we have no control or influence over. Many people are experiencing stress and anxiety. This is a good time to remind ourselves that in order to get through these times and come out on top, we must choose to focus our precious time and energy on those things that are within our control. These include the people we associate with, the skills we learn, where we live, what we buy, what we eat, and, most importantly, our attitude and responses to situations.  
2. Choose your responses
Once we recognise what we can change and what we can't, we can choose to respond in a helpless (passive) way or an accountable (active) way. 
We may believe that the situations we experience are a direct result of the external events happening in our lives. However, two different people who experience the same adversity may experience completely different outcomes. This is because the outcome is not a direct consequence of the adversity but is greatly determined by how they respond. 
For example, if you lose your job, you could feel helpless and believe you can't do anything about it. You may become depressed and therefore not look for solutions. You then take this with you and it affects what happens next in your life. 
Some examples of helpless or passive behaviour: 
Blaming 

Moaning 

Making excuses 

Denying 

Doing nothing 

Feeling blocked/stuck 

Ignoring 

Seeing obstacles and failure 

Waiting for others to act 
 However, if you lose your job, although you may not be able to get it back, you can control your own attitude and response to the situation and what happens next. Rather than letting it get you down, you can take pro-active action to start updating your CV, look for another job, get on the phone to your contacts for advice, or train up in another skill.  
Some examples of accountable or proactive behaviour: 
Being responsible 

Taking ownership 

Seeking solutions 

Seeking feedback 

Seeing possibilities & opportunities 

Making choices 
 If you respond according to the first passive approach, you may find yourself unemployed for longer and suffer further negative consequences down the line. You are likely to blame these on the fact you lost your job, rather than on your own response to it.
If you take the second proactive approach, however, you are more likely to be optimistic, recover quicker, and experience a more positive outcome (e.g. finding a new job). 
3. Listen to the language you (and others) use
One way to know whether you're behaving in a helpless or accountable way is to pay attention to your language. Here are some examples of reactive helpless language and some proactive accountable alternatives:  


Reactive Helpless Language

Proactive Accountable Language

There's nothing I can do 

Let's look at our alternatives

 

That's just the way I am 

I can choose a different approach

 

He makes me so mad 

I control my own feelings

 

They won't allow me to do that. 

I can 

do / 

create

 that

 

I have to do that … 

I will choose an appropriate response

I can't/I must / If only … 

I choose / I prefer / I will

 

Check in on yourself to make sure you're using accountable language whenever possible as this relates to a feeling of control over yourself and your circumstances and is vital for calm and wellbeing.
If you notice a pattern of helpless language such as 'there's nothing I can do', 'that's just the way I am', or 'I can't', then try switching to proactive language such as 'I choose, 'I can', and 'I will'. This may seem strange at first, but with practise you will retrain your brain and change your thought patterns, and therefore your behaviour.
4. Be careful of over personalisation
When acting in an accountable way it's important to ask questions to ensure you are not taking responsibility for things that are actually not within your control (like how other people think and feel about you). This is known as over-personalisation and can trigger feelings of guilt and self-condemnation.  
Avoid wasting time and energy on these things and focus only on the things you do have control over. 
Here are a few questions to ask yourself when you feel a little helpless ….
What language am I using? 

Am I falling into a helplessness mindset in particular circumstances? What is the common theme? 

What do I want to do/create? 

How can I take responsibility for this situation? 

What choices might I need to make – aligned to me, my passion and vision?  

How can I think or feel about this differently in order to achieve this?

 

Remember that when we accept and remain passive in negative situations despite our clear ability to change them, we lose motivation and are less able to make decisions going forward. 
Proactive accountable thoughts and behaviour lead to and a sense of control and wellbeing, and help you thrive – despite what else is going on around you. 

If you would like to know more about our proven remedies for learned helplessness, at both the individual and organisational (team) level, and based on Dr. Martin E. Seligman's research, get in touch and I'll be happy to offer some initial informal advice.
Have a great week.
Cheers,
Ross.
Growing Organisations offers coaching and mentoring services to business owners and helps you lead through change and crisis.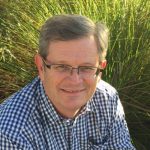 ABOUT THE AUTHOR
Ross Wilson is an Organisational Performance Consultant and Managing Director of Growing Organisations. For more information and to discuss your business goals, contact us today.
E: [email protected] | T: 021 152 8400
Did you enjoy this content?
Get our latest blogs straight to your inbox