You may have had a great New Year business plan in January with everything laid out and projected for 2020. Then in March, when everything was thrown up in the air, your plans and projections likely became irrelevant.
These last three months have been extraordinary and tough for us all. But they've also presented an unexpected opportunity to reflect and review so we can reset ourselves and relaunch our businesses to ensure we're still relevant, offering value, and able to thrive.
In this blog post, we look at the first step of reflecting and refocusing by asking the question: Is your business relevant right now?
Are You Letting Go Or Still Holding On?
A mistake we've seen many business owners make over the last few months is to stick to the same plan they made before the crisis and try to run their business in exactly the same way.
This is often because of two factors:
Lack of awareness about what's required in these times of unprecedented change.

Fear – the fear of huge change and disruption, the fear of uncertainty, and the fear of personal limitations in terms of being able to pivot and adapt to the unknown.
These two factors mixed together have a tendency to confuse and paralyse us. This can have disastrous effects on our productivity and business results.


"Don't let fear paralyse you. The scariest paths often lead you to the most exciting places."
–Lori Deschene
It's time to look at your business through fresh eyes. Rather than trying to hold on to the safety of your previous strategies and projections through lack of awareness or fear, you need to let go, get out of your comfort zone, and make sure you are relevant to the now.
Are Your Products And Services Still Relevant?
If you're feeling low because of losses and can't see a way out, a change of mindset may be needed. There are always ups and downs in business and what sets great entrepreneurs apart is their resilience, open-mindedness, and adaptability. Successful entrepreneurs have often experienced many failures and setbacks and it's often these very adversities which push them forward and strengthen their resolve to persevere and succeed. We need to see challenges and adversity as temporary and as valuable learning opportunities. Just as the sun sets every day, it also rises again each morning bringing new light and possibilities.
Reflect on what no longer works and what does work right now. Some things may need to be scrapped or put on hold, others need to be adapted to suit the current climate, and new things entirely may need to be introduced. The important thing is to think about how you can adapt to the new business landscape and be relevant to your current and potential customers.
See: Match Your Business to Your Customers To Kick Start Growth And Personal Fulfillment
Are You Having New Conversations?
One critical advantage right now is communication. What conversations are you having? Are you having the same old conversations with the same people about the same strategies? If so, you may find that your business is stunted and suffering more than it needs to. Those who are having new relevant conversations with peers, customers, mentors, and the wider community are seeking and finding new paths and opportunities.

As we enter even more uncertainty it is important to let go of old plans and strategies, actively make yourself relevant, and change the conversations you're having to ensure you're at the top of your game.
The next step is to review and revise. See our next blog post: Where Is Your Business Going Right Now?
Once you can change your mindset and start taking action, you'll be surprised at how your business morphs and adapts with you.
If you're not sure where to start, or you would like to chat about your current challenges and how you can make sure you're still relevant in these changing times, get in touch and I'll be happy to offer some initial informal advice.
Have a great week.
Cheers, Ross.
Growing Organisations offers coaching and mentoring services to business owners and helps you lead through change and crisis.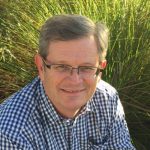 ABOUT THE AUTHOR
Ross Wilson is an Organisational Performance Consultant and Managing Director of Growing Organisations. For more information and to discuss your business goals, contact us today.
E: [email protected] | T: 021 152 8400
Did you enjoy this content?
Get our latest blogs straight to your inbox