Download this blog as a pdf and read it later
What is Imposter Syndrome?
Have you ever had the feeling that everyone else knows what they're doing and where they're going? At networking events or conferences have you felt that everyone is somehow more 'in-the-know' or more qualified and experienced than you are and that you don't 'deserve' to be there?
I know I certainly have. Many times.
As a leader, you may feel like a fraud because you don't have all the answers or because you find it difficult to successfully complete all that is expected of you while juggling, and perhaps not quite fully understanding, all the different roles you are supposed to play.
While to some extent it's normal to worry about what others think of us or about not performing well enough, especially if there is some new transitional experience or environment (e.g. a new job or relationship), a lot of us worry far too much and too often in ways that are irrational.
This pattern of irrationally doubting our accomplishments and feeling inadequate or like a fraud-that-might-get-found-out-at-any-moment is commonly known as 'Imposter Syndrome' (originally called 'Imposter Phenomenon'), and it can be damaging to our productivity as well as overall wellbeing.
Why do we Experience Imposter Syndrome?
We tend to set expectations for ourselves that are exceedingly high and have unrealistic notions of what it means to be competent. When we try to live up to these, or at least portray to others that we are doing so, we may feel like a fraud; the only one who knows the 'real truth' (that we actually fall short of what we consider good or successful).
It can be scary when you read through a leader's job description. We have to manage, coach, lead, mentor, and make big decisions. Often we inevitably get involved in the nitty-gritty day-to-day tasks as well. We may feel overwhelmed inside yet tend to suck it up and put on a face of calm to the outside world, as everyone else clearly has it sussed and is taking it in their stride.
This face is likely to reflect not who we truly are, but who we think we should be to others. We may portray a confident, knowledgeable, invincible 'corporate version' of ourselves when inside we are, of course, human with feelings, insecurities, faults, and fears.
When we see these 'corporate faces' of other people around us every day, we may think they are real and then use them as a yard stick to measure ourselves against. The thing is that we can very clearly see all of ourselves; our mistakes, our losses, our short-fallings, and our pain, whereas we only tend to see the surface-level ´highlight reel´ of the person we are comparing ourselves with. Against our better judgement, we convince ourselves that they are more confident and smarter than we are, and that they don't have all the baggage of insecurities and confusion we feel heavily on our own shoulders every day.
It would help us to keep in mind the fact that others also judge us based on what we choose to reveal and share, and may think we have it all sussed too!
In the age of Social Media, both business and personal we not only tend to see people's 'highlight reels', but a strangely modified and filtered version of them, or a projection of how they wish they could be and/or how they want others to see them.
Behind these corporate faces or the look-at-how-spiritual/successful/popular-I-am Instagram photos we know deep-down that they have their own fair share of insecurities and fears, which we may sometimes forget exist.
How Does Imposter Syndrome Show Up?
When we feel insecure, we tend to put on a mask and cover up any weakness or vulnerability. This is where ego comes in. We may over-compensate with people-pleasing, playing the comedian, defensiveness, non-conformity, or obsessive conscientiousness.
Doctor Valerie Young, an expert on the subject, has identified 5 ways Imposter Syndrome might show up.
Do you recognise any of these (perhaps more than one) in yourself or others around you?
1. Perfectionist
Perfectionists set excessively high goals for themselves, and when they fail to reach a goal, they experience major self-doubt and worry about measuring up. Whether they realise it or not, this group can also be control freaks, feeling that if they want something done right, they have to do it themselves. They may micromanage, have trouble delegating, and want work to be 100% perfect 100% of the time.
2. Superhero
These are people who push themselves to work harder and more in order to cover up the insecurities and feeling of fraud. They are actually addicted to the validation that comes from work rather than satisfied with work itself. They may stay late at the office, find it difficult to 'do nothing' in their downtime, and abandon hobbies in favour of working more.
3. Natural Genius
The natural genius tends to judge success based on their abilities as opposed to their efforts. They have always been the 'smart one', getting straight As and used to excelling without much effort and so, if they have to work hard at something, they assume they must be bad at it. They may avoid a task altogether rather than risk not getting it right first time.
4. Rugged Individualist
These people feel that if they ask for help or show any vulnerability they will be identified as inadequate and therefore fake.
They may never ask for assistance and refuse it if offered to them.
5. Expert
These people deeply fear being exposed as inexperienced or unknowledgeable. They feel they should know everything. They constantly seek out certifications and qualifications, always feel that they still don't know enough, and may avoid applying for a job unless they meet 100% of the criteria.
Who Has Imposter Syndrome?
Considering it is estimated that around 70% of people fall prey to it at some point in their lives, It is likely you have experienced Imposter Syndrome in some form or another.
It may surprise, and perhaps comfort, you to know that even very famous and successful people feel like imposters sometimes.
Here are some famous people who have publicly admitted to experiencing this feeling of being a 'fraud': Meryl Streep, Jennifer Lopez, Emma Watson, Michelle Pfeiffer, Lady Gaga, Penelope Cruz, Jodie Foster, Renée Zellweger, Tom Hanks.
What Damage Can Imposter Syndrome Do?
Imposter Syndrome can negatively affect our productivity and wellbeing in the long-run.
Unhealthy perfectionism and striving for achievement leads to unrealistic expectations of ourselves that can't be met, and a constant fear of failure. This in turn often means that a person often feels anxious and rarely feels content.
This focus on doing everything right can also lead to procrastination, due to the worry of not meeting those unrealistic expectations, or a refusal to stop working on something that's already good enough while putting other tasks aside.
Imposter Syndrome has been found to correlate to worse outcomes at work. A study of over 200 professionals at the University of Salzburg found those experiencing Imposter Syndrome tended to be paid less, were less likely to be promoted, and felt less committed and satisfied at work. Is this because they didn't promote themselves or seek out such rewards thinking they hadn't added enough value to the organisation? Perhaps they turned down opportunities which came their way, believing they weren't worthy?
So what can you do when you find yourself caught in the traps of Imposter Syndrome? Here we have put together some approaches you can try to lessen the impact on your emotional state, your work, and your relationships:
---
13 Ways To Overcome Imposter Syndrome
1. Accept that you have played a role in your successes and worked hard. Reflect upon and respect your own experience and value. Focus on all the reasons why you deserve to be where you are.
2. Learn more about yourself and increase your self-awareness. Learn about your own strengths and where you truly add value. When you understand and value yourself more, you are less likely to focus on what you can't do and fall into the Imposter Syndrome trap.
3. Own and celebrate your wins/successes before you jump on to the next task or project.
4. Remind yourself of how you felt when you first started in the job role/position you are in today. Every new thing seems harder than it seems once you are familiar with it.
5. Stop comparing yourself to others. Turn off Facebook, Instagram, etc. if you have to. Stop comparing your inside with someone else's outside. Realise nobody knows what they're doing 100% of the time. We're all finding our way in this world. If someone tells you they have it all figured out, they're either lying or delusional.
6. Take action – Imposter Syndrome survives in the mind. It's impossible for Imposter Syndrome to survive when you are just 'getting on with it'. Step-by-step daily action leads to achievement.
7. Accept that you don't have to be a superhero and have knowledge and ability in every area or to be perfect. That is why we have teams and collaboration. (See The Potential of Teams In Flow.)
8. Learn to take mistakes and failure in your stride and accept them as a natural part of learning. Being wrong doesn't make you a fake. The best traders lose money sometimes and the best footballers miss goals. It's part of the game.
9. Be authentic – don't be afraid to show vulnerability, put your hand up when you don't know; it's totally fine to not know! Others around you will probably give a sigh of relief that they're not the only ones confused and it will reassure them that you're human!
10. Manage your expectations. If we can learn to be flexible and content with various outcomes, we will find ourselves feeling less disappointed in ourselves.
11. Focus on doing your best and providing value to others. As William B. Irvine, a modern Stoic, writes in his Guide to the Good Life: "You are only responsible for doing your best". He gives the example of playing a game of tennis. We can strive to play the best tennis we possibly can (how well we play is under our control), but then everything else (whether our partner plays better than us and whether we win the game or not) is out of our control. By not feeling anxious and pressured about the final outcome of the game, we may play even better and, therefore, have a better chance of winning.
12. Acknowledge other causes for this feeling. For example, it may not be that you are incapable of being a good leader or that you are in a job over your head. It may in fact be that the organisation's structure or culture (or your boss) doesn't support you as a leader. You may be expected to get heavily involved in the day-to-day issues of the business (or have to, due to lack of staff members or resources) and have little time or energy left for the rest. If an organisation doesn't give leaders the time and resources they need to actually lead and serve their people, then the leaders can be left feeling overwhelmed and inadequate.
13. Remember you are not alone! It may help to share your thoughts with a close friend, colleague, or partner. You may discover they can relate more than you think.
It's important to keep in mind that, with increasingly demanding job roles, it's often near impossible to productively and happily juggle everything in our work and personal lives and still stay healthy, sane, and confident!
Try to go easy on yourself and not carry the weight of the world on your shoulders – remember you are not responsible for everything that happens and you cannot always control the outcome.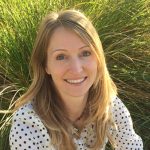 ABOUT THE AUTHOR
Louise Francis is our programme manager and a facilitator at Growing Organisations.
For more information on how you can challenge and develop thinking styles, discover your strengths, overcome Imposter Syndrome, and build a resilient mindset, contact the Growing Organisations office.