Download this blog as a pdf and read it later
Create a talent-centric culture to unlock the potential of your people
Organisations the world over are facing a major talent crisis. One root of this problem is the prevalence of the traditional corporate strategy and mindset, which focus on business goals (often financial) while struggling to understand the people who will contribute to the achievement of these goals.
Modern, progressive companies, looking for every possible advantage in today's competitive environment, are increasingly ditching the traditional approach and discovering that developing a people-focused talent-centric strategy is key to consistently getting real value and results from talented and high-performing people.
Why is the traditional corporate approach no longer cutting it?
Rigid structures inhibit creativity and innovation
Traditional companies, originally based on meeting the demands of the industrial era, were often designed to produce the same results every time, like a machine. They were not designed to be adaptable, flexible, or subjective, and 'company culture' was rarely discussed.
Today, although the world has changed substantially, many companies are still stuck with this traditional design and mindset and, as a result, are being left behind.
A 2017 report by Accenture found that 73% of executives' productivity and innovation are being hampered due to the existence of rigid corporate structures such as defined hierarchies and inflexible rules.
Are you still working within a traditional corporate culture which relies on clearly defined roles and relationships between workers and has a clear chain of command? Are orders given from the top and then implemented without much room for deviation or open disagreement? Are employees in your company given a pre-written job description to follow and then 'moulded' to fit the company?
If so, these strategies are likely to be holding your company back.
Unrealistic expectations of people decrease productivity
A problematic legacy from traditional companies is the idea that the ideal workers are multi-tasking 'Jack-of-all-trades'. Employees are programmed with the notion that to get ahead they must say 'yes' and do everything that's asked of them with little consideration for their skill set, passion, or current personal or professional commitments.
Traditional corporate culture is saturated in this multi-tasking 'over-loading' mindset and not only have people been drowning in it for a long time, but, as a result, productivity and quality of work is often decreased.
Studies as early as 2001 have been showing that multi-tasking can reduce productivity by as much as 40%!
If you are still over-loading your people instead of finding out where and when they best add value, you can be sure that the performance of your company is suffering.
Competitive, hierarchical cultures have negative psychological and physical impacts
Another way traditional corporate culture stifles productivity and innovation is by causing people to feel unsafe to express some of the aspects of their personality, abilities, vulnerabilities, perspectives, and values. For example, enormous energy is wasted on the anxiety caused by the feeling of 'imposter syndrome' and the attempt to hide 'flaws' and compensate for them.
One reason employees are often exhausted, stressed, unfocused, prone to errors, and as a result not trusted to perform and add value is because they are regularly working out of flow. This tends to shift them away from their highest potential of being engaged, inspired, creative, committed, honest, and resourceful into a 'win-lose' fear-based survival mode in which they may feel anxious, disappointed, and even resentful. They only do what's asked of them and not what they could contribute beyond that.
Having seen the detrimental effects of traditional corporate strategy and culture on generations before them, Millennials and Generation Z workers are less willing to tolerate or even consider these conditions. Instead, they seek environments in which they feel safe, useful, trusted, and fulfilled; places where they can give their full value.
It should come as no surprise that if we haven't evolved our mindset and way of working, our employees won't stick around with us for long.
So how can we attract and retain great people?
To attract and retain top talent, especially when demand is greater than supply, we need to give people a good reason to work for us. This requires a different way of doing things and we propose a talent-centric approach which puts people and their talents first.
What is a talent-centric approach?
A talent-centric approach to employment is similar to customer-centric approach in external sales and marketing programmes. It focuses on understanding employees' needs, preferences, expectations, and best contribution to deliver an outstanding employment experience.
"In contrast to approaches that focus on helping the available talent better do the work in its existing configuration, companies are turning their attention to 'talent-centric' solutions which focus on changing the what, when, where and how of the work being done to better accommodate the realities of the internal and external talent market"

—Deloitte Insights
Why is a talent-centric approach important?
Companies that are taking this approach, which changes the way work itself is defined and allocated to align more closely with their existing talent pool, are leading the way in today's competitive market for recruiting and retaining exceptional talent.
They are ditching the rigid structures in favour of flexibility and open-mindedness, re-thinking their expectations of people, and becoming acutely aware of the correlation between psychological wellbeing, trust, flow, and performance.
Organisational alignment research by LSA Global found that talent accounts for 29% of the difference between high and low performing organisations in terms of revenue growth, profitability, customer loyalty, and employee engagement.
Transformation is never easy or quick. It takes important changes in mindsets, strong will and effort, and genuine collaboration. There is no secret simple recipe for becoming a talent-centric organisation and a lot will depend on the size and type of your organisation and the type of talent you need to succeed.
However, as every journey begins with the first step, we have outlined below 9 general pointers to get you thinking about how to start transforming the relationship between your business, your people, and your overall performance.
9 steps towards building a talent-centric culture
1. Create alignment at the top
In order to start working in a talent-centric way, your entire executive leadership team, including your HR leader, must be on board and working together. Provide coaching, mentoring, and support to your leaders to help them transition to a holistic and strategic talent-centric mindset and create a philosophy and culture which commits to, pays attention to, and cares about talent as a high priority.
2. Link people strategy to business strategy
A systematic approach to aligning people strategy with business strategy is key. Despite the best of intentions, business leaders often struggle to link their talent efforts to business strategy in practice. In a talent-centric organisation, how you attract, develop, engage, and retain top talent must form an integral part of how you make strategic decisions and allocate resources.
Before bringing others onto your team or re-organising existing teams, you must have a thorough understanding of your business, including priorities, expectations, values, and culture. Once you clearly understand your organisation's talent needs, you can examine internal and external patterns of talent supply and demand and develop specific approaches to filling the talent gaps.
3. Tap into the natural strengths, passions, and talents within your teams
Traditional corporate culture tends to focus heavily on an employees' learned capabilities. The CV is king. Recruitment decisions are based on the list of key tasks and responsibilities a candidate has learnt to do in their career.
But just because a person has learned how to manage the company payroll – perhaps because there was nobody else to do it – it doesn't follow that this is their natural strength or passion. They may be able to complete the task but dislike doing it, underperform, and/or be left feeling drained.
Sometimes employees don't even know themselves. They go from job to job, picking up skills and adding them to their CVs. They may define themselves professionally by this CV and not have had a chance to take a step back and reflect on their true passion or best ways of working. You may end up hiring someone based on what they're capable of (or think they're capable of) but later discover that they don't fulfil their true potential in the role.
To gain true insight into the natural strengths and talents of individuals and teams in order to discover where each person truly fits best, works in flow, and adds the most value, we need to go deeper than the CV.
This is why progressive talent-centric minded companies are increasingly investing in powerful talent-based business development tools, such as Talent and Team Dynamics, which offer insight into employees' natural strengths, passions, and talents along with a practical pathway to leverage these talents and add immediate value to individuals, teams, and the entire business.
4. Listen to employees and involve them in decisions
One of the biggest complaints employees make about their employers is lack of communication, including fear of speaking out and frustration at not being listened to or heard.
Just as you would conduct market research with focus groups to understand your customer needs, in a talent-centric model it is important to establish a systematic, ongoing dialogue with your employees to better understand their views and expectations about their overall employment experience.
Open dialogue in a safe environment also encourages employees to share innovative ideas and provide constructive feedback, which is likely to be invaluable to the success of your organisation.
Communication is an ongoing process rather than a static event and it is important to recognise that people have different styles and preferences of communication and interaction. If you can be versatile and adapt your communication to each individual, you are likely to engage them at a much deeper level and therefore have a more meaningful and productive interaction.
5. Make roles flexible and base them

on employee talents
Many workplaces are seeing a greater degree of engagement and productivity by making job responsibilities increasingly flexible, placing more of a focus on natural strengths and talents, and allowing employees to be pro-active and drive their own careers.
Also, having a team dedicated more to what the team is responsible for contributing is always better for business than having a bunch of individuals each focusing on what they have been directed to deliver.
Trial and error may be required when starting on the path towards becoming talent-centric. Once you discover a person's natural strengths and talents, it is important to be open-minded and, if appropriate, be willing to shift some of the responsibilities listed in the original job description.
Many talents and competencies are transferrable between roles, such as creativity, negotiation skills, and process improvement. By making jobs less rigid, employees can take on tasks that are most suited to their talents and have more opportunities to develop their skill sets in a variety of settings without relocating.
This flexibility is key if you want to develop leaders with the skills to anticipate change and the agility to make and adjust to changes as they occur in order to meet new challenges.
Employees today are eager to find careers that fit with their values and strengths and that offer them opportunities to add their unique value and grow professionally. By talking to your employees about their aspirations and encouraging them to enhance their job descriptions to suit how they want their role to evolve, you will benefit from a workforce that has greater engagement and commitment to your organisation.
6. Adopt personalised professional development
When hiring staff or outsourcing, use a selection of the excellent profiling tools available to help you assess not only a candidate's knowledge and competencies, but also their natural strengths, mindset, and cultural fit within the company.
Once you have brought the right people on board, you need to support and develop them so they can reach their full potential. In order to keep them engaged and fulfilled, a one-size-fits-all approach is no longer good enough. A talent-centric strategy involves listening to and addressing the needs of the individual based on their unique style and natural strengths and then supporting them to leverage these strengths to continue their own self-development while adding increasing value to the business.
Instead of following the traditional corporate ladder model of career advancement, many companies are opening up to the idea of a more dynamic 'corporate lattice' approach, allowing for planned descents and lateral moves as well as upwards climbs.
This encourages collaboration with employees to align their work responsibilities with their life circumstances in a range of ways that satisfy both parties' changing needs.
7. Focus on intrinsic motivation and celebrate success
Not all employees are motivated by the same things and it was shown long ago that salary and benefits are not the predominant driving factor for employee motivation. It is important to show genuine appreciation for people's hard work and to celebrate their successes.
The annual one-day team-building event or the weekly Friday-night drinks may go some way towards fostering good social relationships between people. However, without real development, appreciation, and meaningful personalised rewards, they're unlikely to magically unite your teams or have any real impact on their performance, productivity, or fulfillment.
Keep the dialogue open with employees and tailor the design of your company's rewards programme to align with individuals' as well as teams' needs and expectations. Make it flexible.
8. Actively break down silos
In the academic world we are seeing traditional barriers being broken down between disciplines such as biology, physics, chemistry, and mathematics as we realise they cannot exist independently of each other, and that our knowledge and progress are inhibited if we cannot transcend these out-dated boundaries. As we face a fast-paced, uncertain, paradigm-shifting future, shared visions, close collaboration, and genuine connection across teams, departments, and organisations is key to success.
9. Rebuild your employer brand
You need to give people a good reason to work for you and to stay. Again, think about your customers – you work hard to please and retain them; listening, showing you care, and giving them what they need. You create a mutually beneficial relationship. Why wouldn't you do the same for your employees, who have the power to choose which company they offer their talents to.
The 2013 Candidate Experience Awards survey results from nearly 50,000 candidates from over 90 progressive companies show the emerging importance of communicating a company's culture as a key point of differentiation, as well as decreased emphasis on job benefit details. We observe that this trend has only accelerated.
Building a talent-centric company culture, which genuinely focuses on listening to employees, developing them, and leveraging their value, and then ensuring this brand is clear and visible to all, will help retain and attract great people.
Final Thoughts
In recent years, the traditional way of doing things has been proven to be less effective and less lucrative than other available options. It also conflicts with what is known from studies on behavioural psychology and performance.
Talent management is usually synonymous with 'performance management' and is often a fixed 'tick-box' exercise assigned to the HR team. By itself, the traditional employee life-cycle of recruitment, a fixed learning and development pathway, performance management, and succession planning demonstrates an out-of-date narrow view with equally narrow and limited benefits.
Despite some stereotypes floating around, the fact is that most employees, especially Millennials or Generation Z, want to work hard in roles where they can utilise their natural talents, as well as their education, to work in flow, add significant value to your business, and be recognised, appreciated, and rewarded for their contributions. They want to be challenged, have ownership, and be given opportunities to grow. This is good for our businesses.
Rather than simply looking to recruit new talent to achieve our objectives, companies are now changing the way they allocate work based on the teams they already have.
The future of talent competition will be determined more by how well employees and leaders outside of HR think, decide, and act, than by how well HR delivers its services.
Talent must be treated not simply as a valuable asset, but as a strategic resource that is too important not to optimise.
To create a competitive advantage through your people, invest as much time and effort into your human capital as you do in your financial capital.  A people advantage is difficult for competitors to beat, or to replicate.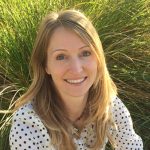 ABOUT THE AUTHOR
Louise Francis is our programme manager and a facilitator at Growing Organisations.
For more information on how you can start creating a talent-centric culture – increasing the performance and fulfillment of your people and accelerating trust, flow, and growth, contact the Growing Organisations team.